2022 in Purple Foundation was a busy year full of changes, upgrades, wonderful projects and cooperation with our Purple team colleagues. We managed to divide an amazing sum of 3 596 483 Kč (€153 305). Wondering which projects we decided to support this year? Check them out below and send us an email to info@purple-foundation.com in case you know of any other projects worth supporting!
Člověk v tísni
Sum donated: 825 119 Kč (€34 359)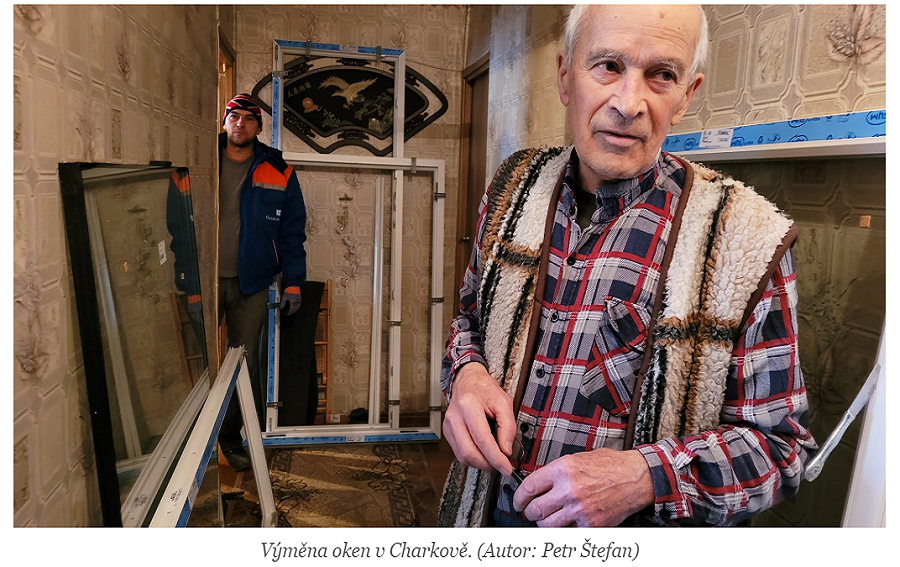 Člověk v tísni immediately launched the largest aid campaign up to date in the Czech Republic. Their staff operate in the west and east of Ukraine, where they provide humanitarian, financial and psychological assistance. They are also providing assistance in newly liberated areas and towns, such as Kherson and Lyman. Across the country, they continue to repair houses, water systems and makeshift power supplies.
In Czechia, ČVT help refugees to integrate, find accommodation, work, school and healthcare. 450,000 refugees have arrived in the Czech Republic since the start of the war - the highest number per capita of any EU country.
Find out more here.
Linka bezpečí, z.s.
Sum donated: 100 000 Kč (€4 164)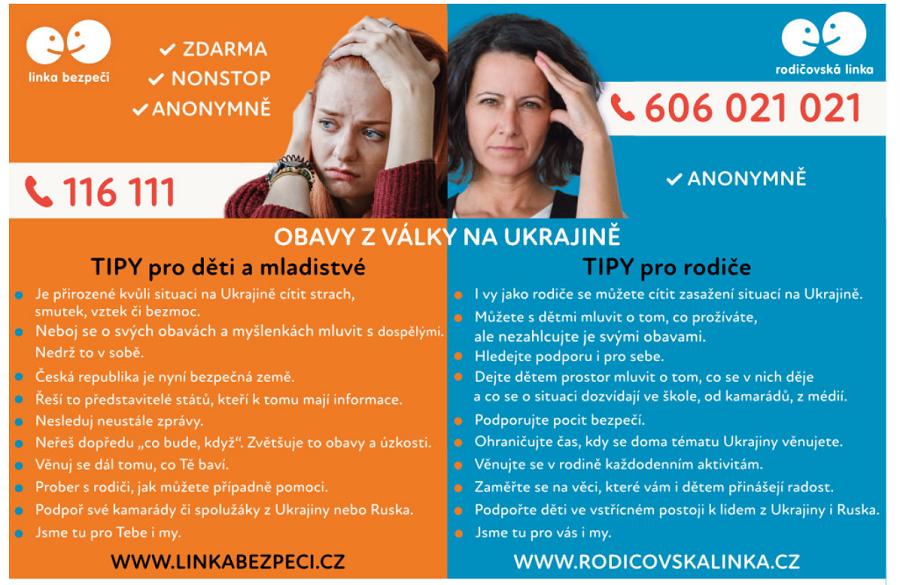 Linka bezpečí is a helpline for children, parents, grandparents or educators that need help but cannot or are afraid to find it in their immediate environment.
The purpose of our donation is to financially support the organization's cooperation with Czech schools in the amount of CZK 50,000 - they help them cope with the arrival of new pupils from Ukraine and their integration, which is difficult especially for them, but also for Czech children and their teachers. Another CZK 50,000 was used for the operation of the children's crisis line, which records a significant increase in serious psychological problems among children.
Find out more here.
Zajíček na koni, o.p.s.
Sum donated: 30 000 Kč (€1 266)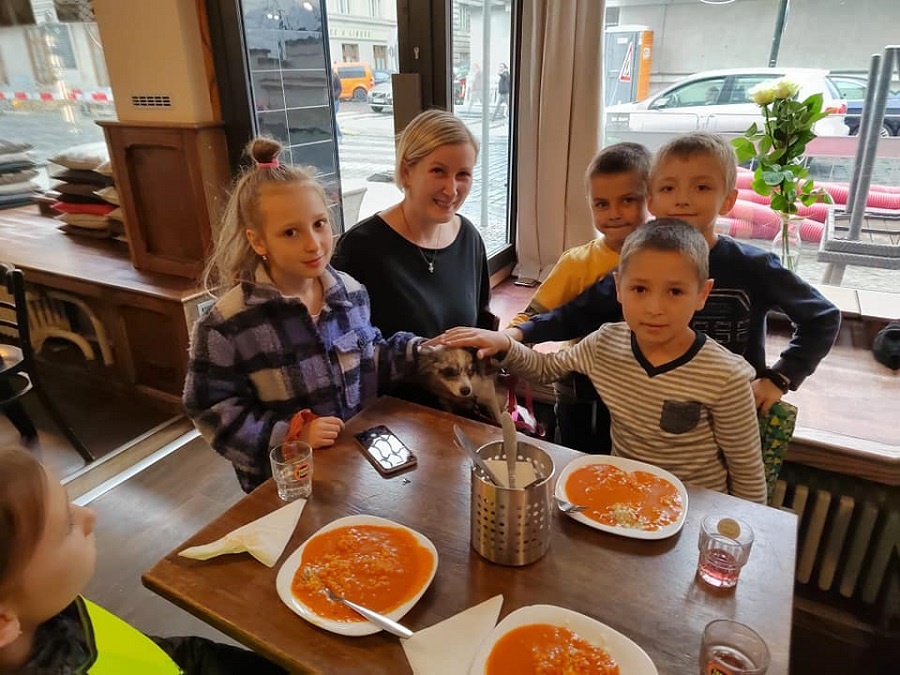 Ukrainian families in Café AdAstra
Café AdAstra in Prague, a lovely eatery run by organization Zajíček na koni, o.p.s., is a café employing people with handicaps. They work in the kitchen, behind the bar and as waiting staff.
The purpose of our gift this year was to support a project helping Ukrainian refugees - in cooperation with specialized organizations, Zajíček na koni delivered lunches, dinners and other meals to families from Ukraine. Mothers and children from UA are often accommodated in temporary dormitories and accommodations without access of hot (and other) food, and the organization provided assistance with delivery.
Find out more here.
Hedepy
Sum donated: 50 000 Kč (€2 082)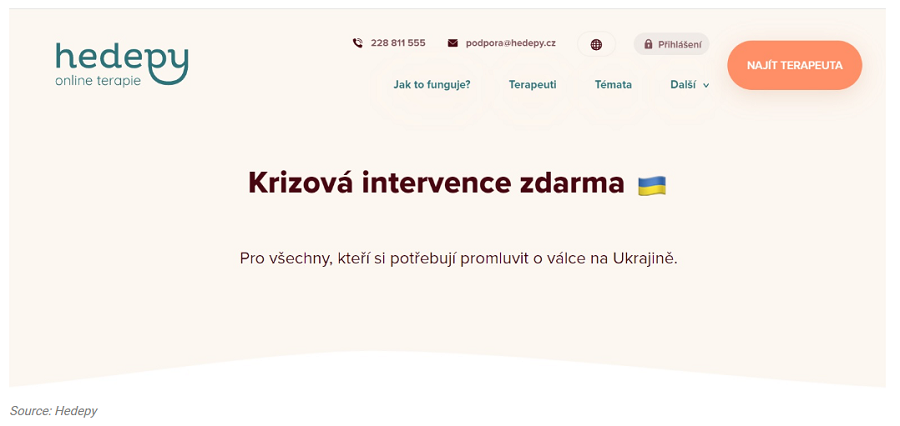 Hedepy is a provider of online therapy sessions all over the Czech Republic.
The donated sum helped the company finance their project of offering free online therapy to citizens of Ukraine with Ukrainian-speaking, trained therapists . They provide therapy to people in Ukraine, in refugee centers, on the front line, and in the refugees' new homes.
Fun fact - hedepy is also one of the trusted businesses in our Purple Ventures portfolio!
Find out more here.
Roman Pupkov
Sum donated: 30 000 Kč (€1 249)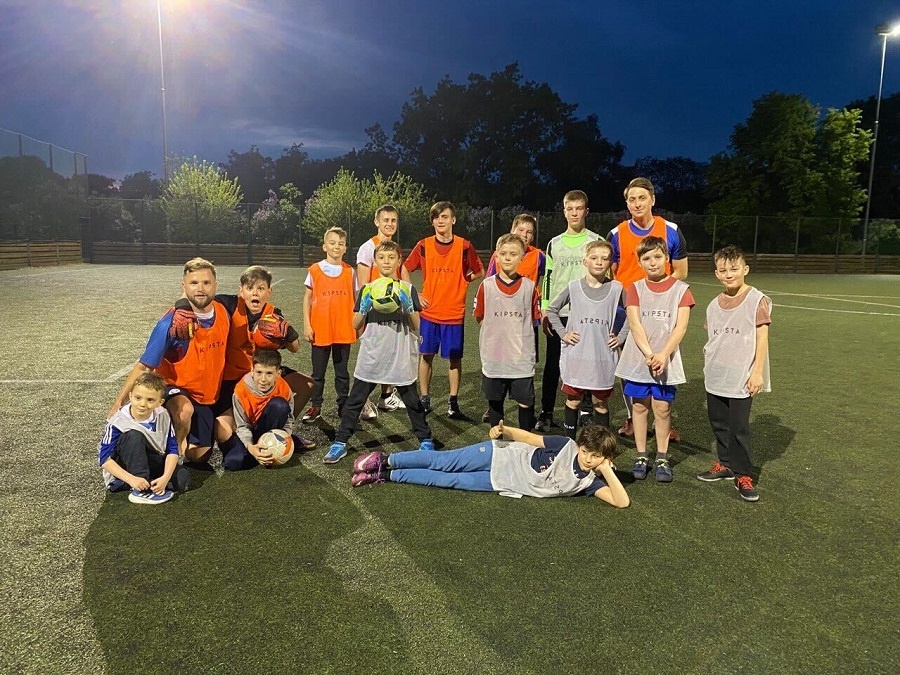 Roman and his football group
Roman Pupkov is our Purple colleague from Ukraine and a wonderful human being, as well as a great example of the fact that one can help in so many ways, if we only put our mind to it. Being an avid football player, Roman decided to help ease the burden and stress of the war in Ukraine of more than 22 children and started an afternoon football group for Ukrainian boys and girls aged 6-16 in Prague - Letná. The club is meeting once a week and as far as I know, the football club is getting popular and more and more children are joining! We are happy to have been able to support him in his charity endeavour.
Find out more here.
Masaryk Memorial Cancer Institute
Sum donated: 1 190 783 Kč (€49 586)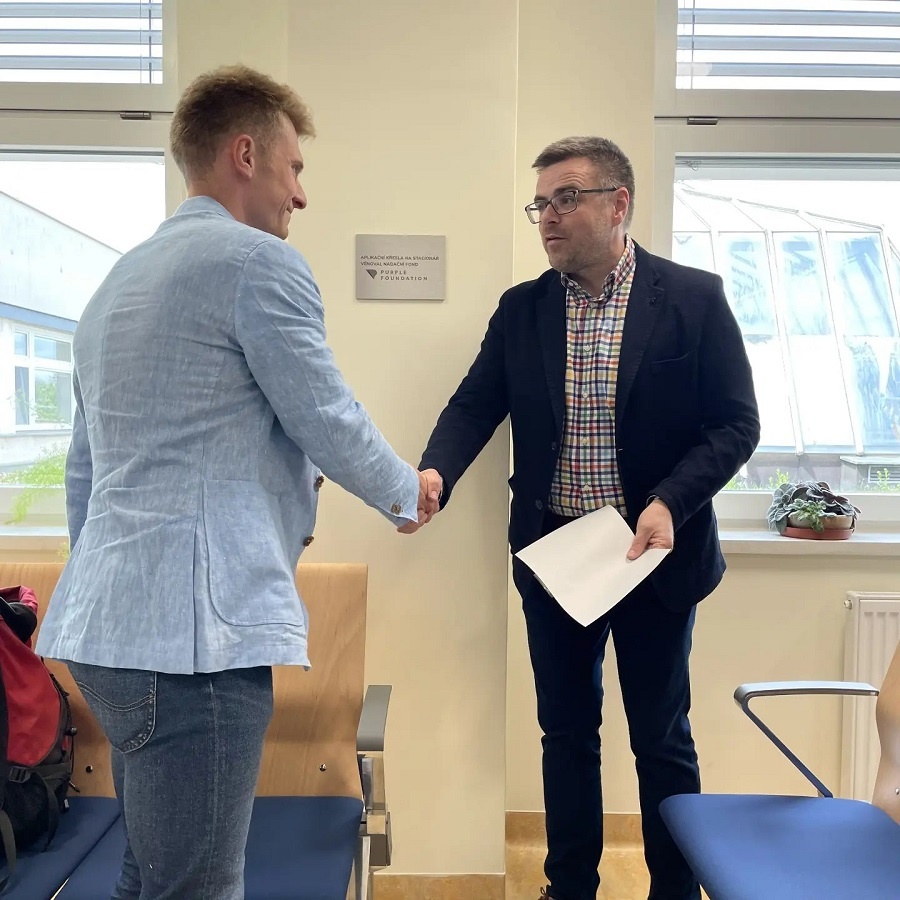 Start of a wonderful cooperation
Masarykův onkologický ústav Brno is always trying to ensure the highest possible comfort and care for their patients undergoing chemotherapy. A patient can spend 30 minutes – 8 hours on an armchair while the procedure is taking place which can be a highly uncomfortable ordeal.
We are happy to have provided 14 application chairs for chemotherapy for their new pavilion. These are equipped with 2 holders for IV poles, electric backrest and legrest, a push bar, a desk, and much more, keeping the patients nice and comfy.
Find out more here.
Canisterapeutické centrum BELA
Sum donated: 36 021 Kč (€1 500)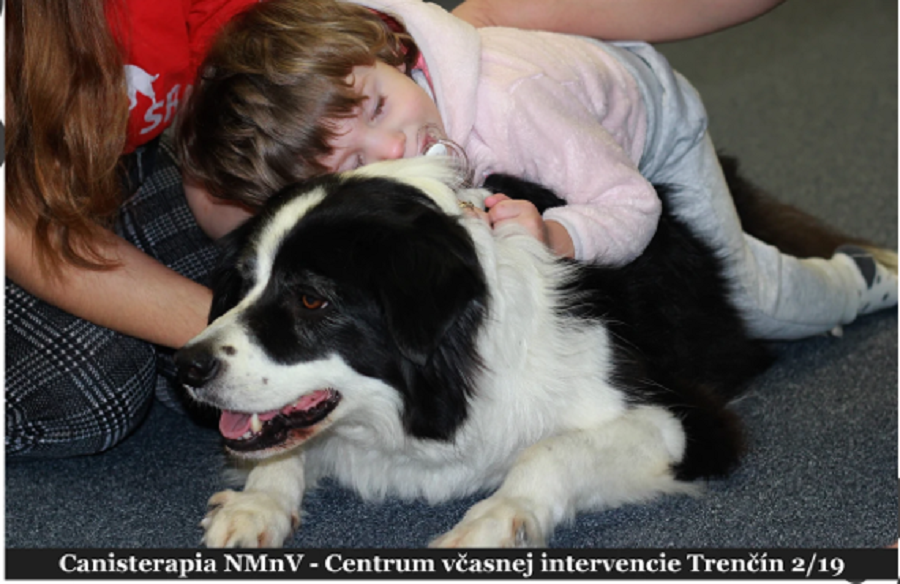 Canistherapy is a therapy with dogs, a.k.a. the dream of every person ever.
The purpose of our gift to the organization is to help provide free intervention with the assistance of dogs for families with medically disadvantaged children or for individual children with mental disorders. These interventions are either educational - dogs help children with learning disabilities, or therapeutic in combination with physiotherapy - children exercise with the assistance of a special dog. Canistherapy also helps children with autism spectrum disorder.
Find out more here.
RATOLEST BRNO z.s.
Sum donated: 70 000 Kč (€2 914)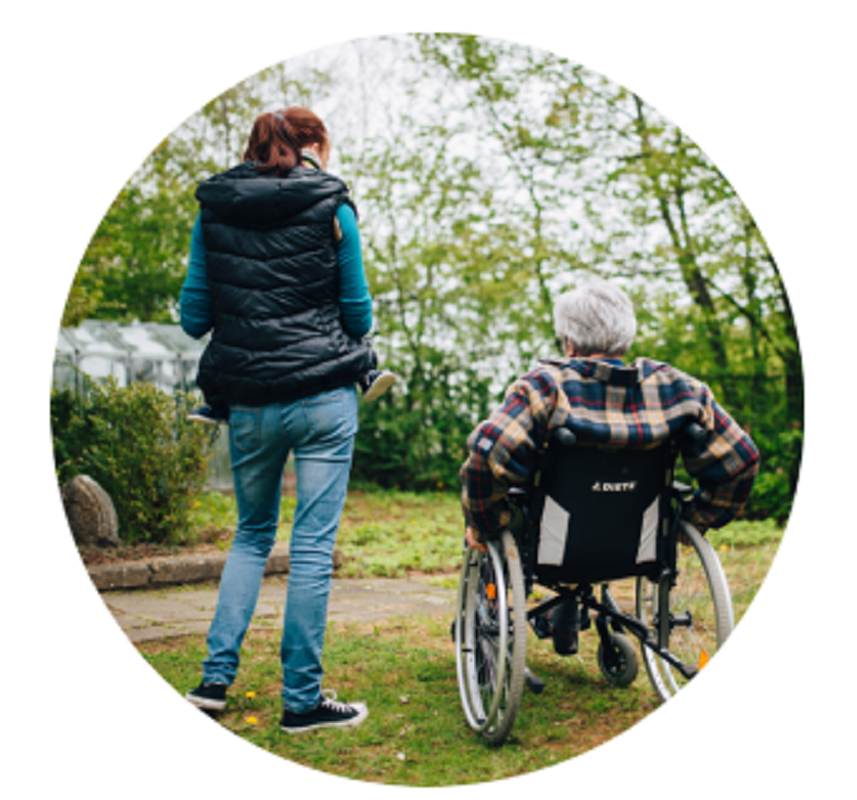 The purpose of our financial gift to RATOLEST is supporting the Center for Prevention and Resocialization service, dedicated to the prevention of conflicts with the law among children and adolescents. This service includes two programs - Aristotle and Change Direction, that help reduce the risk of developing socio-pathological behavior or recidivism, teach clients to actively spend their free time and take responsibility for their behaviour.
Find out more here.
Člověk v tísni - Lepší škola pro všechny
Sum donated: 100 000 Kč (€4 164)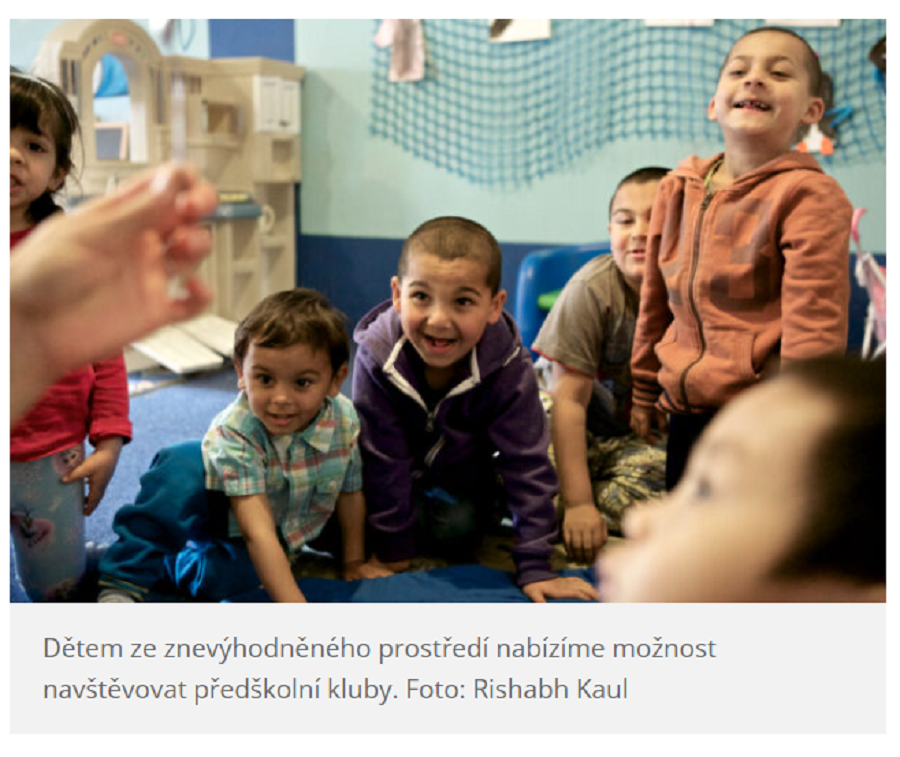 Lepší škola pro všechny - Better schools for everyone - is a fantastic educational program of Člověk v tísni.
The project helps children from socially disadvantaged families to successfully complete primary school or the transition from kindergarten to primary school through direct or online tutoring. Volunteers also act as a link between family and school. Convincing parents that they should support their children in learning is often just as important as the time spent on tutoring. Among other things, successful completion of elementary school will significantly increase the children's chances of getting a job as adults.
Find out more here.
Café D'Astra
Sum donated: 150 000 Kč (€6 328)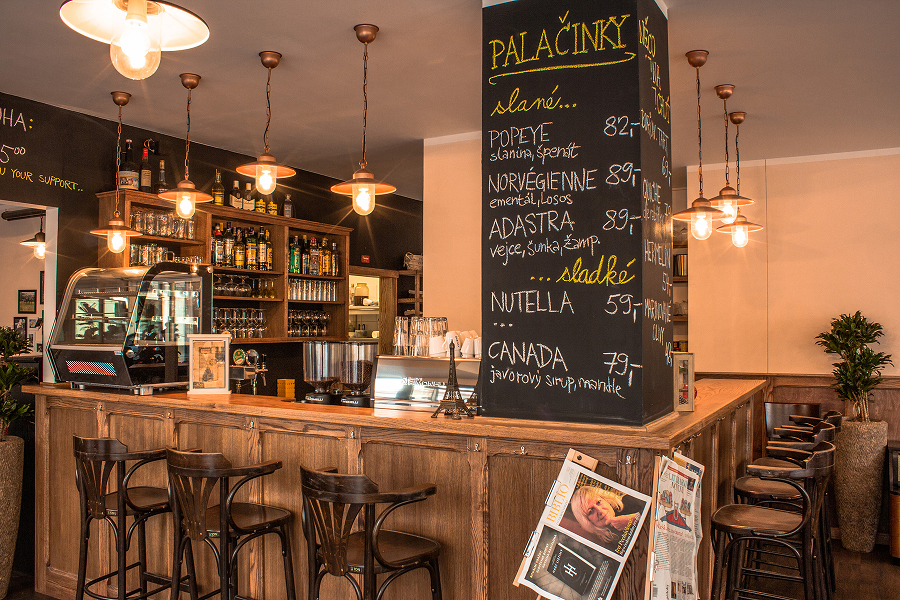 Café AdAstra
Walking alongside the riverside of Vltava in Prague, why not get some coffee at a café that helps people with a handicap get employed! Purple Foundation is a proud supporter of Café AdAstra, a lovely eatery run by organization Zajíček na koni, o.p.s.
Café D'Astra employs 20 people with various disabilities (both physical and mental). The organization receives allowance for disabled employees, but they lack money for assistants, without whom, for example, employees with Down syndrome cannot work. The donated amount is used to cover the costs of the assistants' wages.
Find out more here.
ParaCENTRUM Fenix, z. s.
Sum donated: 200 000 Kč (€8 328)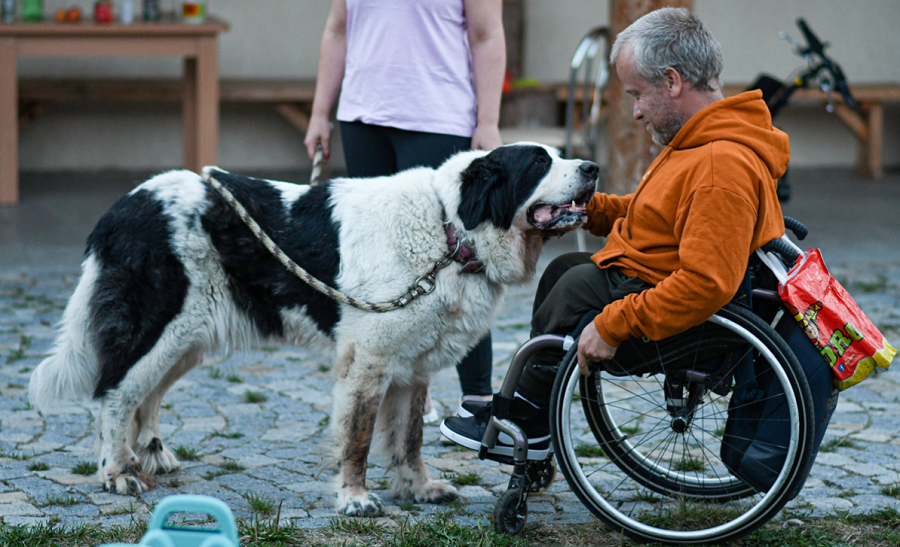 The organization helps spinal cord-injured (SCI) people and their families make a safe return to an active life and they have been our trusted partner organization for a long time.
The purpose of our gift is to financially support the Personal Assistance service. Thanks to the help of a personal assistant, people with mobility disabilities are able to stay in their home environment without requiring constant care from their loved ones. The personal assistant takes on the job of personal care, personal hygiene, helps with food provision, maintains the client's household according to their requirements, but also accompanies them to sports or cultural activities.
Find out more here.
Cesta domů, z.ú.
Sum donated: 100 000 Kč (€4 164)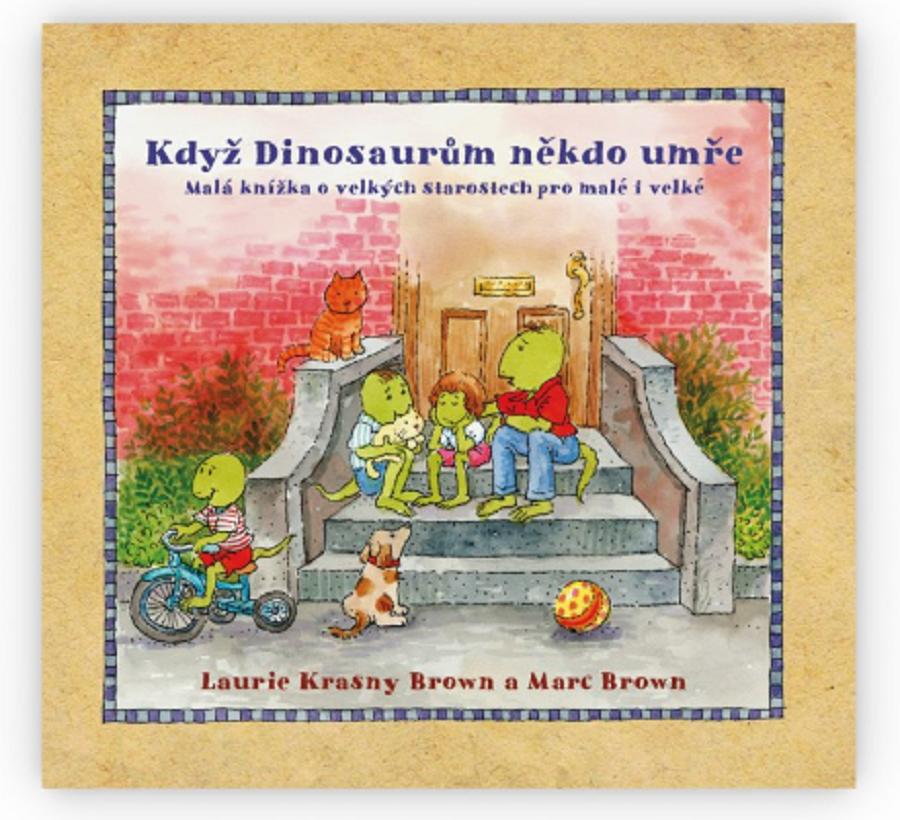 One of the books from the Cesta domů publishing house
So many people deal with the need to take care of their terminally ill relatives and loved ones and they are definitely a group of those who need help. Therefore, we decided to support the home hospice Cesta domů, z.ú. that focuses on the often taboo theme of dying. It is a group of professionals who provide education on the topic, lend the tools needed to care for the long-term sick at home and run the hospice and community center themselves.
This time, our donation helped them with publishing activities, as well as financing the salary of the head of educational programs,who is in charge of all development of education for the professionals and public.
Find out more here.
SOS dětské vesničky, z.s.
Sum donated: 100 000 Kč (€4 164)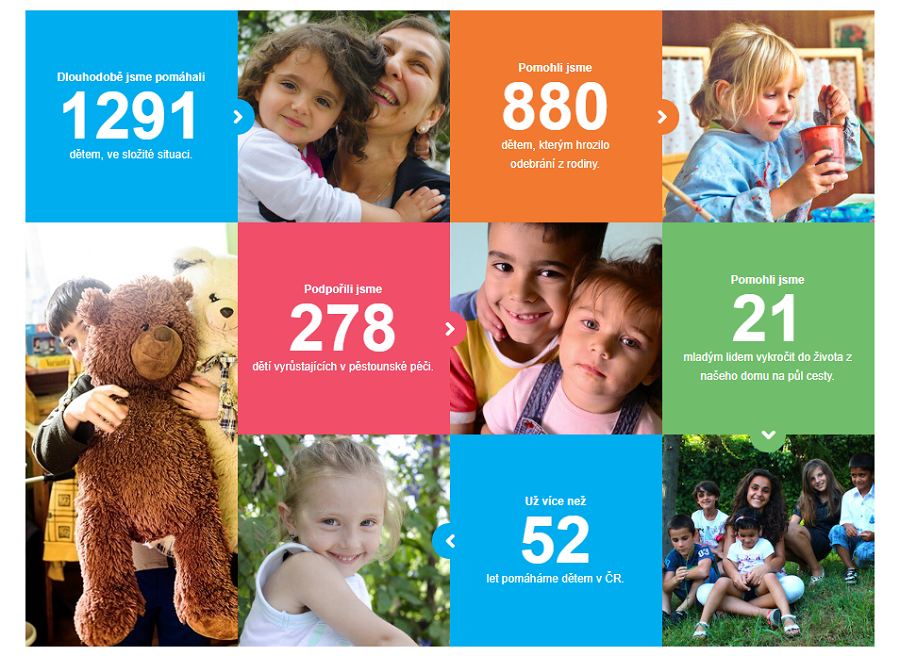 We are so happy to support the amazing organization SOS Dětské vesničky!
This year, the purpose of our gift is to support their SOS Kompas social activation service for families with children, the aim of which is to prevent the breakup of families and the placement of children in institutional care. The goal of the service is to stabilize a family that is in a difficult social or material situation, so that they are able to independently manage the demands of everyday life and provide their children with an adequate environment for their all-around development and safety. Social workers help parents and children solve their adverse social situation and maintain family ties and a safe environment for raising children.
Find out more here.
Dům pro Julii, z.ú.
Sum donated: 150 000 Kč (€6 246)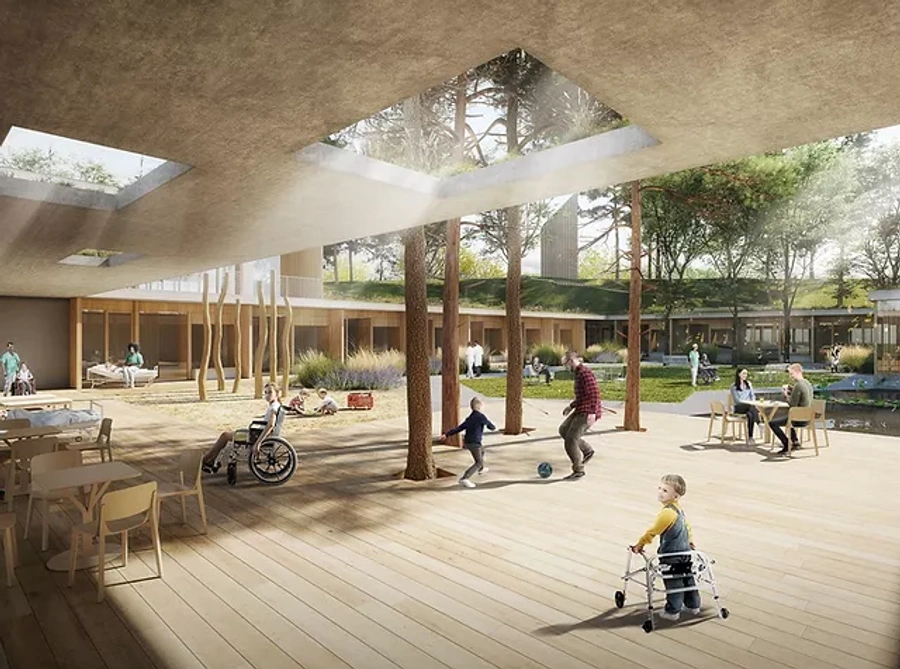 Architectural plan of the hospice for children
Dům pro Julii is the first hospice for children in the Czech Republic and we have been supporting their activities for years.
The purpose of our donation this time is a purchase of the necessary technical equipment for the organization's new office and covering the salary of a full-time caregiver. The organization is working on the construction of a children's hospice in Brno, where experienced health professionals, caregivers, psychologists, clergymen, social workers and others will provide the best possible care during difficult times for the clients' families.
Find out more here.
ProFem, o.p.s.
Sum donated: 100 000 Kč (€4 164)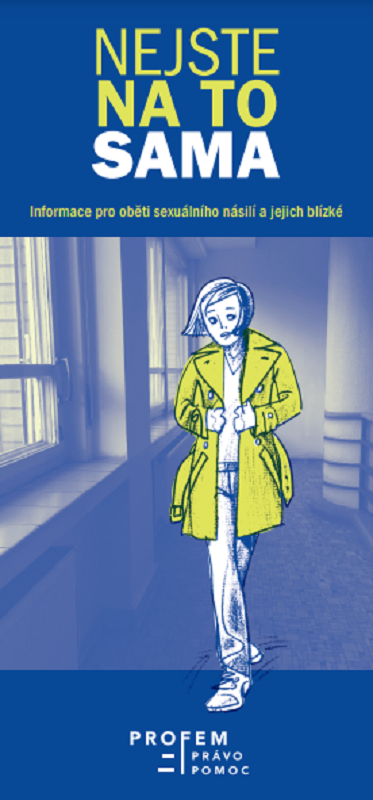 The purpose of this financial gift is to contribute to the construction of the first center for victims of sexual violence in Czechia. The center will provide crisis assistance, i.e. social and psychological assistance to victims, at any time of the day; there will be a crisis room for a short-term stay if the client is interested in order to provide her with a safe space for stabilization; collection and storage of samples without the need to commit in any way to use these samples in the criminal-legal resolution of the situation; and an interrogation room in case the client decides to take legal action.
Find out more here.
Společnost E
Sum donated: 72 000 Kč (€2 998)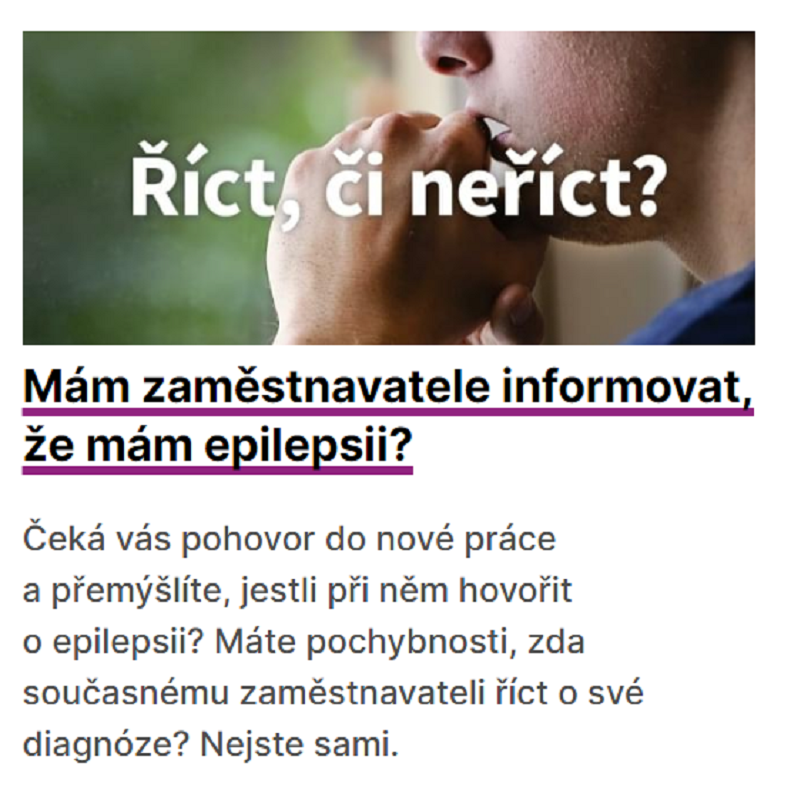 From the Epizóna portal
An organization that has been supporting people with epilepsy since 1990 and their main goal is integrating them into society.
In 2022, we decided to support their project "People with epilepsy ease discrimination and stigma about living with epilepsy." The goal of the project is to have dozens of people with epilepsy experience less discrimination or stigmatization in their lives, The program takes place through Epizóna information portal, awareness-raising activities - discussions and webinars, and peer support in virtual groups for people with epilepsy and their relatives.
Find out more here.
Společnost pro ranou péči, pobočka Brno
Sum donated: 112 560 Kč (€4 687)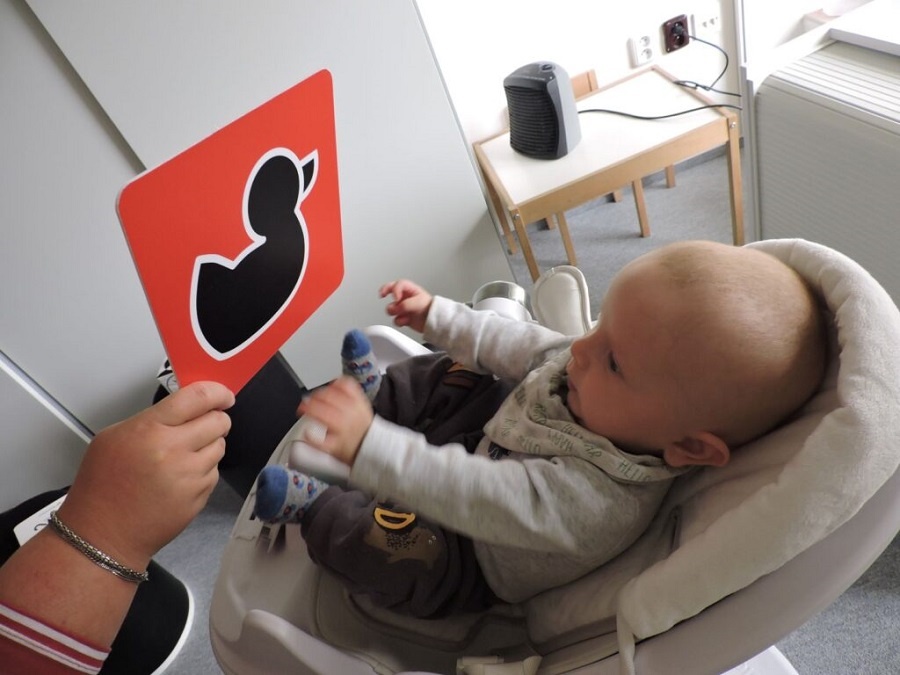 The organization helps families with children who are born with a visual or other disability; or endangered development - the parents are then more ready and comfortable in their kids' upbringing.
The purpose of our donation is to support the provision of personnel capacity for client families, The complex work of a counselor includes regular personal consultations in the family's home approx. 4 - 6 times a year and constant support of the counselor by phone and email; professional visual stimulation of the child, etc.
Find out more here.
Replug me
Sum donated: 50 000 Kč (€2 082)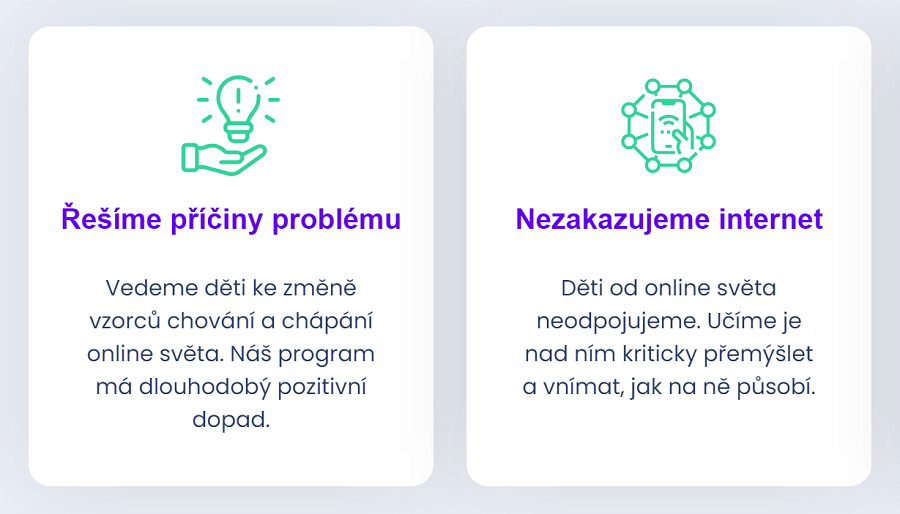 This wonderful organization is dealing with the influence of digital technologies on the mental health, especially with young children.
Replug Me created the Digital Education in Schools program which is being piloted in South Moravia. They built the methodology on their own research and work in the field and aim to make the program a subject of the regular school curriculum. The donated amount will finance the introduction of the program to the Gajdošova elementary school in Brno (chosen by Dana as she did her teaching practice there and loved the school).
Hospic sv. Alžběty o.p.s.
Sum donated: 130 000 Kč (€5 413)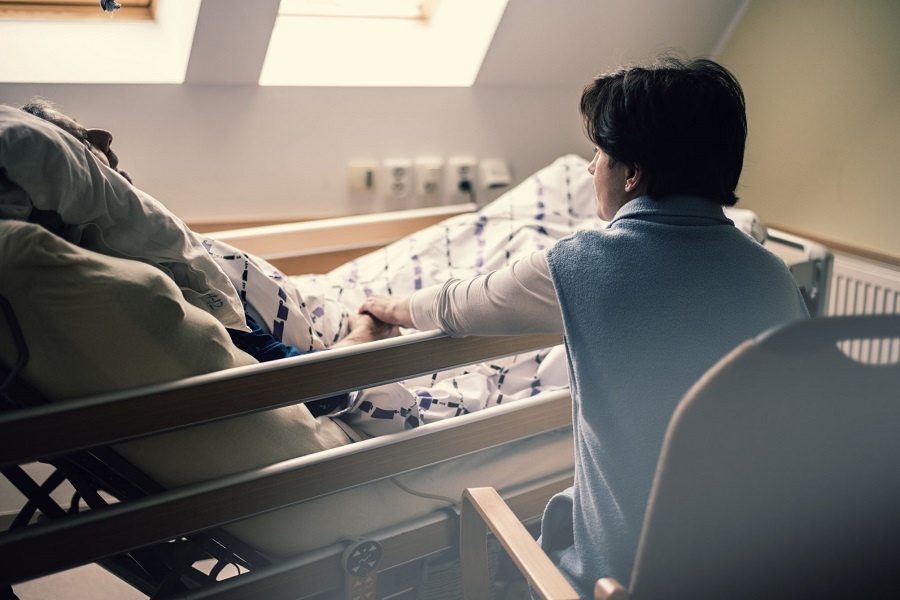 Hospic sv. Alžběty is the only inpatient hospice in Brno, taking care of as many as 400 patients a year. In the last year, they built a respite care wing as well helping family caretakers get some much needed free time - their loved ones are taken care of there for up to 3 weeks.
This time, our donation helped the facility purchase protective clothing for hospice employees and the renewal of outdated computer technology.
Find out more here.
PURPLE GROUP HELPS
See what we were up to in 2021 below!
Gardening with ADRA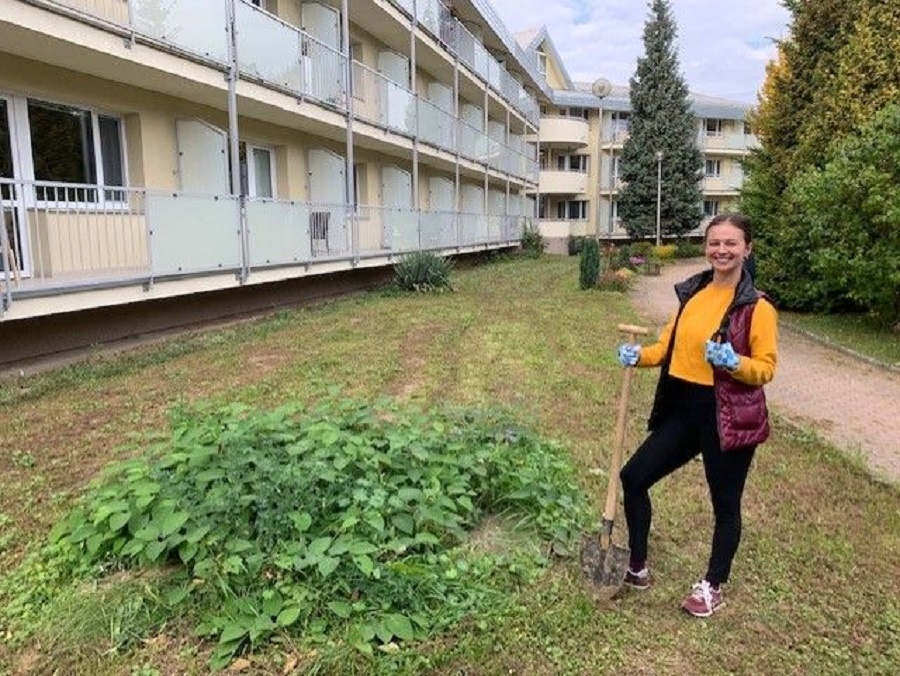 The senior home at Podpěrová in Medlánky needed some help tending to. This is where company volunteers organized by ADRA enter the game!
Three of our Purple colleagues decided to spend the afternoon raking leaves, defeating insidious weeds and expanding tomato beds, cheered on by a couple of seniors enjoying the garden on a nice autumn day. We will definitely do it again in 2023!
Find out more here.
Run for Hospic sv. Alžběty, Brno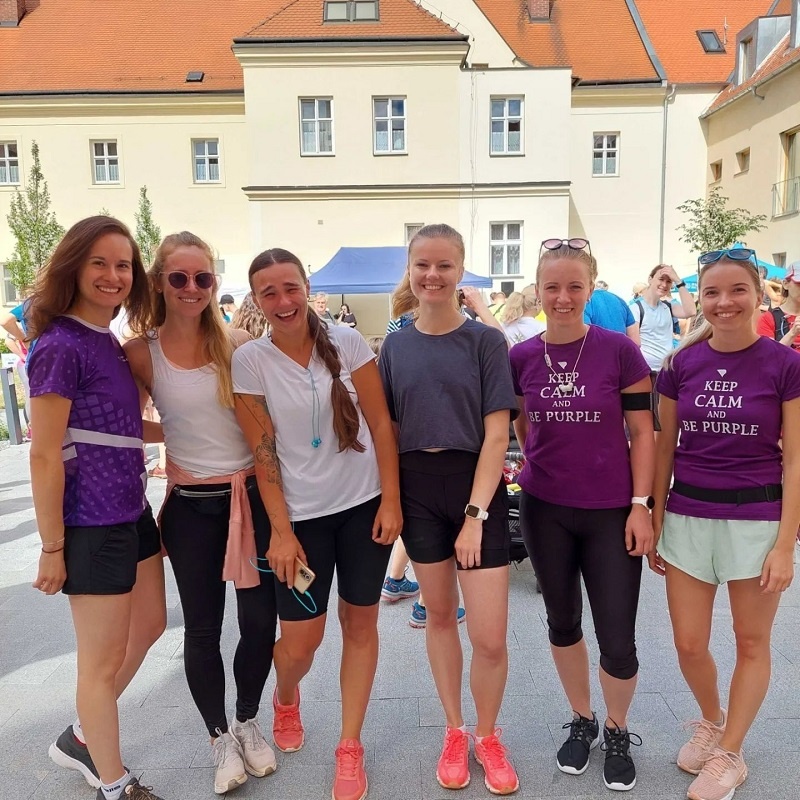 The run for Hospic sv. Alžběty is becoming our tradition with 3rd year successfully finished - our ladies-only Purple team managed to crush their 5.7 and 11.4 km runs like it was nobody's business!
The participants helped the hospice build and equip their new wing - it will give the hospice enough space for a daily care unit where families of terminally ill patients can place their beloved and run errands or enjoy some much-needed time off.
Find out more here.
Klub svobodných matek charity collection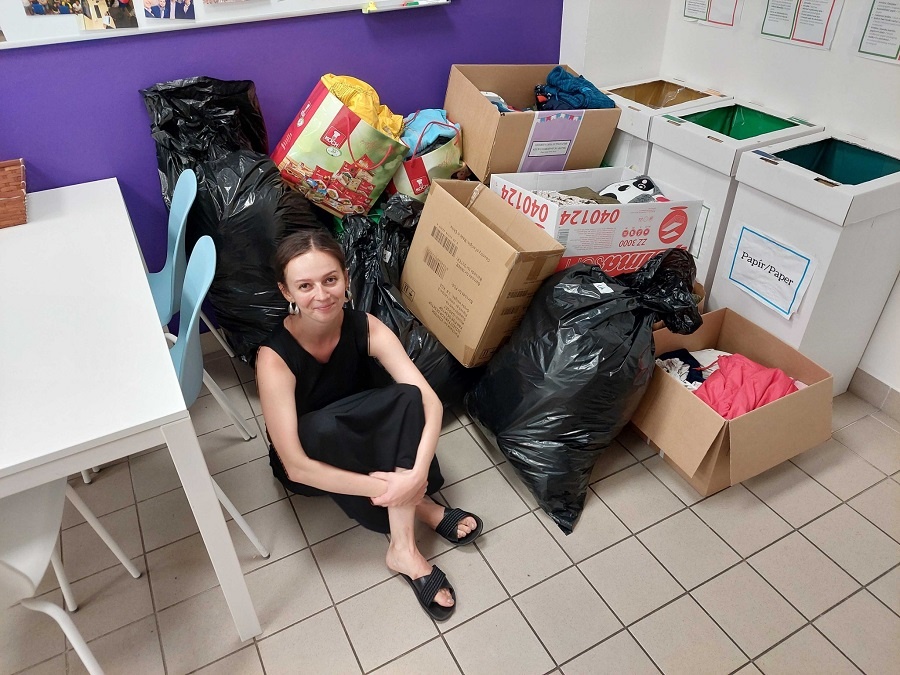 The club of single mothers needed help with collecting clothes and accessories for their client mothers and their children, as they had a huge influx of Ukrainian families in their organization. I want to thank our wonderful colleagues for collecting the mountain of items in the picture with me for scale.
The organization provide single-parent families with financial, material and professional legal assistance, as well as finances to ensure food and housing costs. They also pay for children's lunches in kindergartens and schools, summer camps and Christmas gifts.
Find out more here.
Vesna charity collection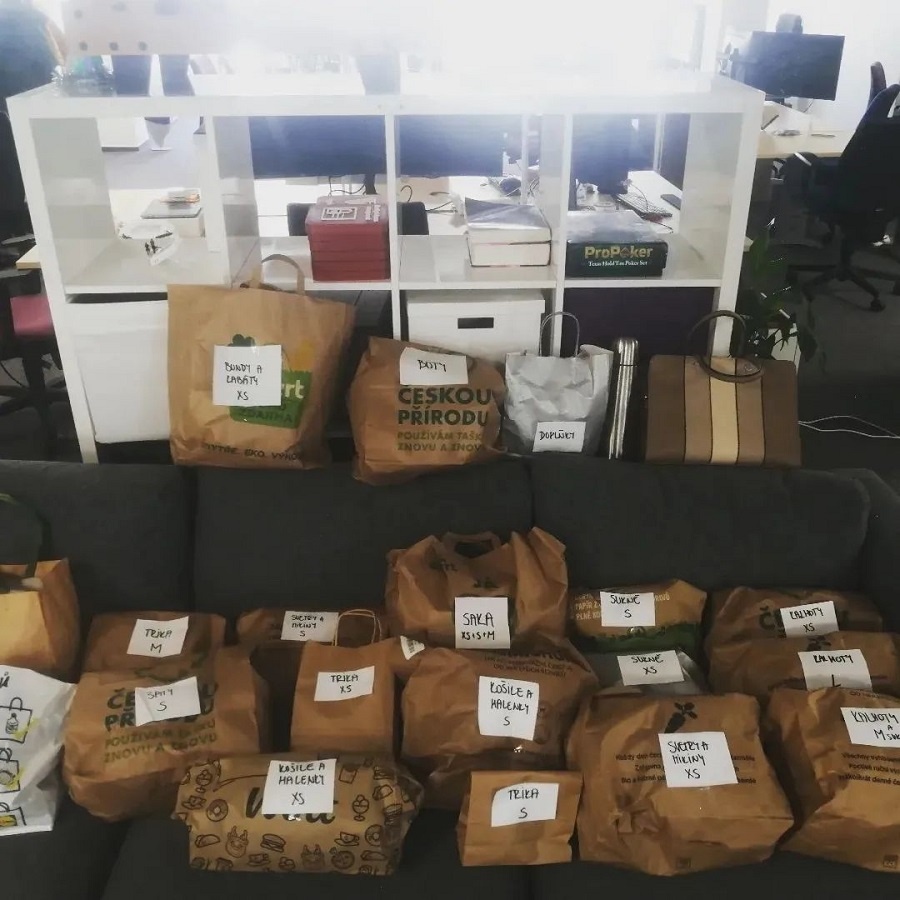 If Purple Foundation organizes an event, you can be sure it has charitable intentions!
After our clothes SWAP 2022 where we traded clothes, shoes & accessories over cookies and bábovka, we packed all the unchosen items up and brought them to Spolek Vesna who then sent it to Ukrainian women fleeing the war. The same thing will be done after our Purple SWAP 2023 we will make our wallets and planet Earth happy and send all the unhoused clothes to someone in need.
Find out more here.
Sant Egidio charity collection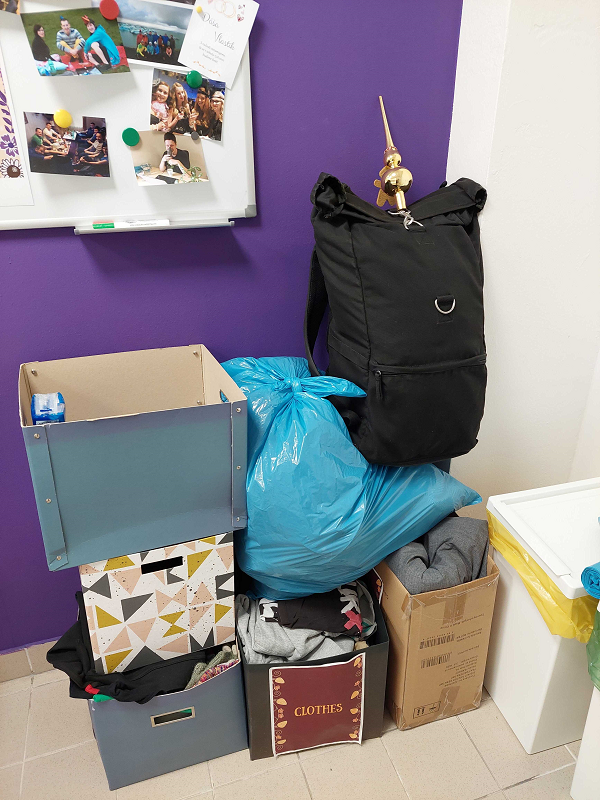 As is our yearly tradition, the Purple group have joined forces and supported Sant Egidio Community who are collecting necessary items for homeless people, such as tinned food, hygiene items, clothes, sleeping bags, duvets, etc. This year we saw a rise of donated formal wear and bags - it is important for the people who are planning to attend interviews!
Did you know that the most needed yet least donated thing in charity collections are socks?
Find out more here.
AND, OF COURSE, A HUGE THANK YOU!
To our amazing Purple team. Without their hard work and dedication they show every day, none of this would be even remotely possible.
Let´s see what 2023 brings!
Love,
Your Purple Foundation team D + F + J +K