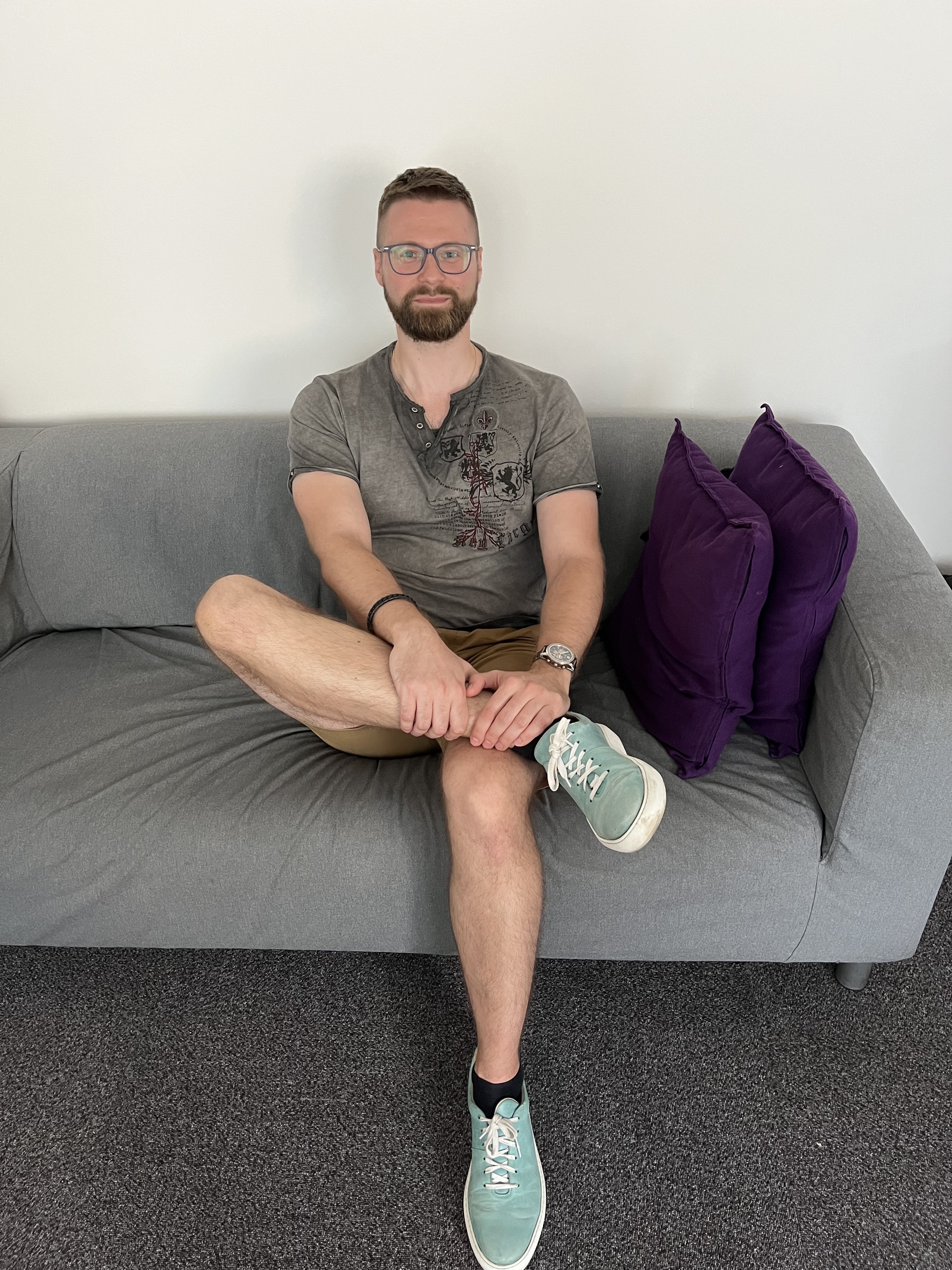 In the last introduction, you told us a bit about your position in the Purple Team. I would like to ask about your journey to Purple – what were your studies focused on and how did you find out that Purple would be the best fit for you?
I have a Master's degree in Mechatronics Engineering. In the last year of my studies, I took an internship in an international corporation, but was quite unpleasantly surprised to see how people behaved to each other and I somehow lost motivation and liking not to the subject of my studies itself (that is a very interesting field!), but to the idea that I would have to work in such environment my whole life. Together with certain personal problems I was going through at the time, I decided to follow a completely different path and I stumbled upon an ad for Purple which was unique and very different from the typical job ads from the engineering area. So I tried to apply (in the beginning just for fun), but when I met several people from the company in person, I felt that this was the place. And I have not regretted my decision ever since.
Which charity endeavors are currently your favourite in Purple Foundation?
My all-time favourites are Dům pro Julii, SOS Dětské vesničky, Společnost E and Společnost pro ranou péči. But, of course, all the projects we support make sense to me.
Is there any charity event you attend outside of PuFo that you would like to recommend?
I like the Dr Clown initiative of my home town's Trenčín foundation - its goal is to make the stay for the children who are in medical or social facilities long-term (often without a regular contact with their parents) more enjoyable by doing various theatre and fun performances, because it is said that laughter and good mood can heal and give hope to the sick.
Otherwise, in general I am trying to help people around me that I know who got into trouble, be it financially or by other means.
Which area of charity work should, in your opinion, get more attention and support from the public?
I think that children hospice care deserves a lot more attention than it gets, however, I must say it is slowly getting better in my opinion, very much thanks to Dům pro Julii and their activities.
A year ago, I was asking about your goals and plans for the next couple of months and yours were visiting a Nordic country, finish the Fjällräven Classic trek and have a beer in a beer garden. Have you managed to make any of these dreams come true?
Well... I didn't manage to achieve any goals from the list except for having a beer(s) in a beer garden, but they sufficed. Seriously though, those are long-term goals and I think I have still a couple of years
before I won't be able to do anything, so I believe it will happen eventually, sooner or later.
What are some of your personal goals for 2022?
Based on my previous answer to this question, I would rather not set any goals for this year, since the answer next year could be the same...:)